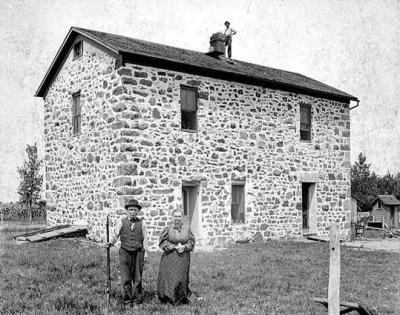 "We have waited a long time. The money is ours but we cannot get it. We have no food but here these stores are filled with food. We ask that you, the agent, make some arrangement so we can get food from the stores, or else we may take our own way to keep ourselves from starving. When men are hungry, they help themselves."
Little Crow (Taoyateduta), Mdewakanton Dakota, to agent Thomas Galbraith in 1862
Hunger was widespread throughout Dakota lands in Minnesota.  Since crops had been poor in 1861, the Dakota had little food stored for the "starving winter" of 1861-62. Their reservation supported no game, and increasing settlement off the reservation meant more competition with Euro-Americans hunting for meat. Reports about government agents' corrupt treatment of the Dakota were ignored.  Factionalism continued among the Dakota, as those who maintained traditional ways saw that only those who had acculturated were reaping government support. Finally, a delayed treaty payment made traders nervous, and many of them cut off credit to Dakota hunters. Indian Agent Thomas Galbraith refused to distribute food to the Dakota, and though Dakota farmers shared food with their relatives throughout the summer of 1862, it wasn't enough.
Four Dakota hunters killed five white settlers at Acton Township, Meeker County, on August 17, 1862. Later, Wambditanka (Big Eagle) identified these young men:
"You know how the war started — by the killing of some white people near Acton, in Meeker County. I will tell you how this was done, as it was told me by all of the four young men who did the killing. These young fellows all belonged to Shakopee's band. Their names were Sungigidan ("Brown Wing"), Kaomdeiyeyedan ("Breaking Up"), Nagiwicakte ("Killing Ghost"), and Pazoiyopa ("Runs Against Something When Crawling")." 
Some Dakota seized that moment to declare war to reclaim their homelands from the whites who would not keep their promises. In the early morning hours of August 18, they went to war.