An interpretation of a Dakota village on the Mississippi, near Fort Snelling in Minnesota by Seth Eastman, 1846-48. Historically, Dakota lived in tipis or bark houses. Tipis were cone-shaped houses made by stretching animal skins over a frame of wooden poles. Bark houses were rectangular and made with poles covered with large overlapping strips of bark. Below, left is a photograph of tipis taken in about 1890.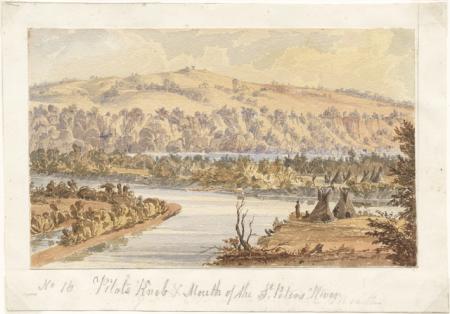 A view of tipis near present day Mendota, Minnesota.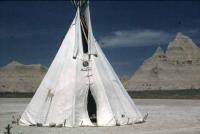 Tipi at Cedar Pass, Badlands, South Dakota.